Events
"Doubble Conciousness"
Local 550 is sponsoring a webinar that has been designed just for our members. It is enlightening, timely and a provocative, thoughtful discussion.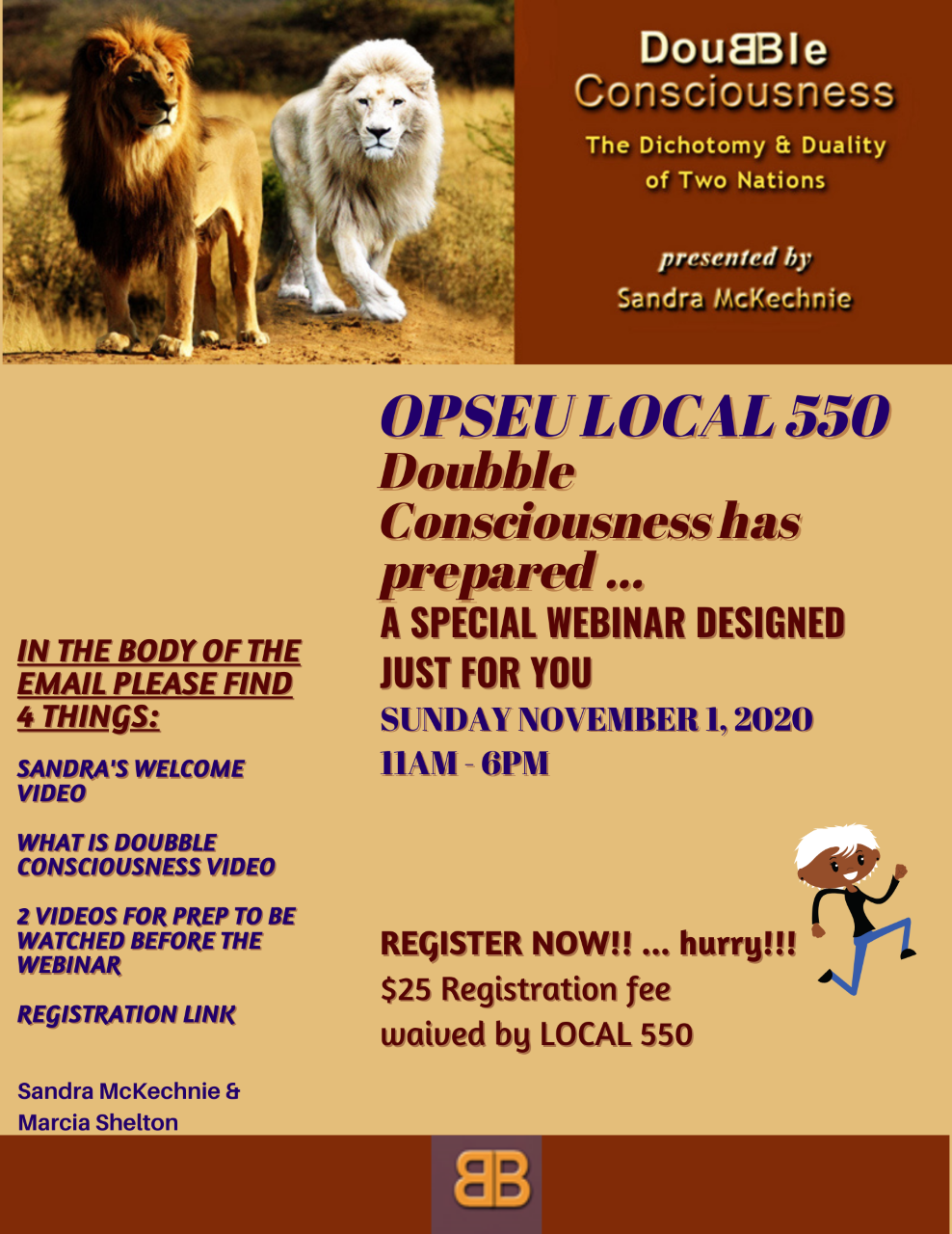 What is "Doubble Conciousness"?
Preparation homework link: Tim Wise
Thank you for your interest in learning, growing and joining us in creating a safe space to promote and foster healing of our Black Community.
Shalom, Sandra McKechnie & Marcia Shelton